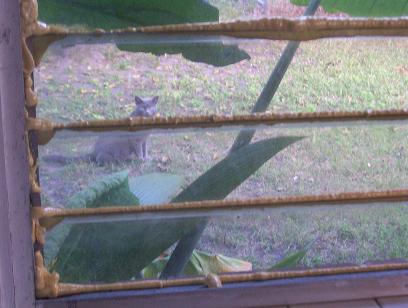 How much is that kitty in the window... one of the feral cats that lurks in Joan's neighborhood.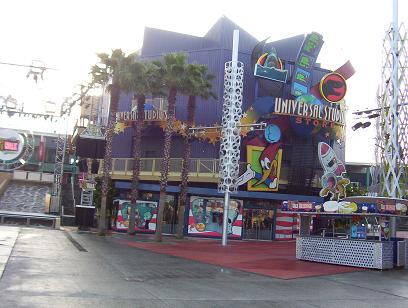 The Universal Studios store.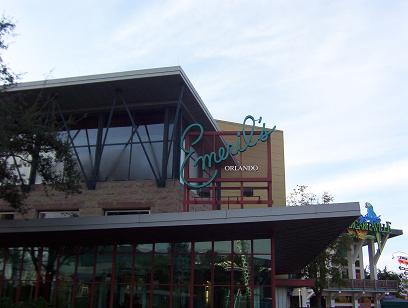 Emeril's. BAM!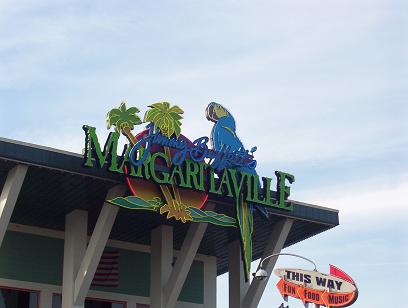 Wastin' away again in Margaritaville...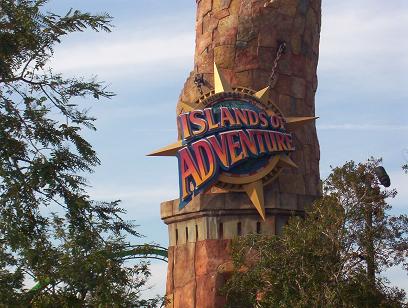 ISLANDS... OF... ADVENTURE!!!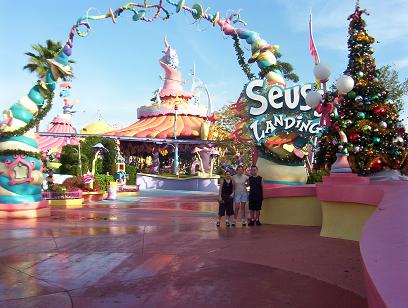 Seuss Landing!!!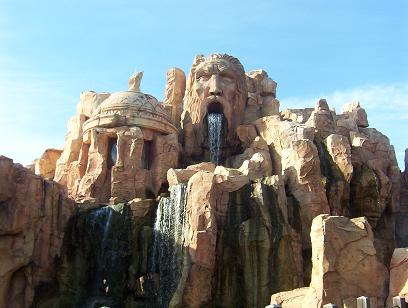 Crazy awesome waterfall coming out of the guy's mouth.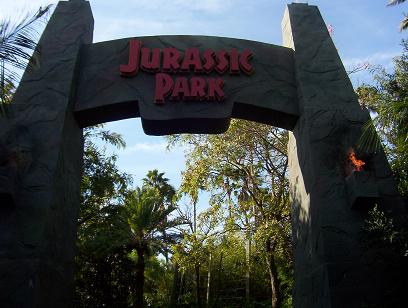 Welcome to... Jurassic Park.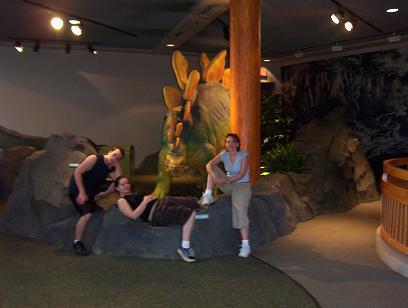 Justin, Danielle, and Joan lounging in front of a dinosaur.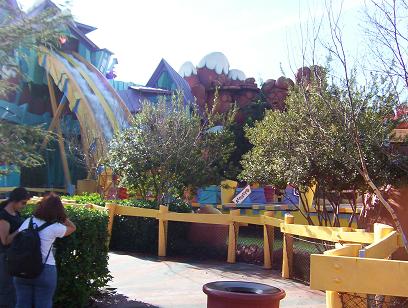 Dudley Do-Right's Ripsaw Falls... we got SOAKED on this...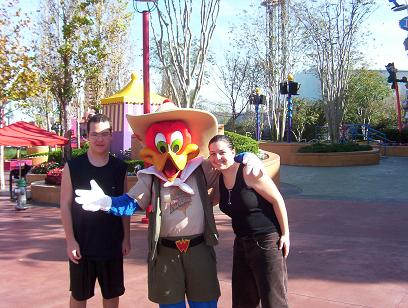 As you can tell by looking at my hair in this picture with Woody Woodpecker.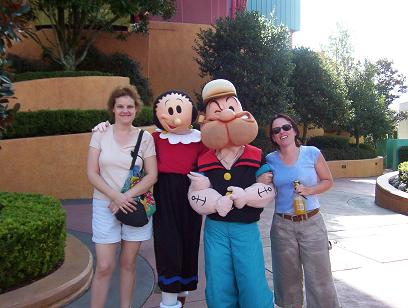 Sandy, Olive Oyl, Popeye, and Joan.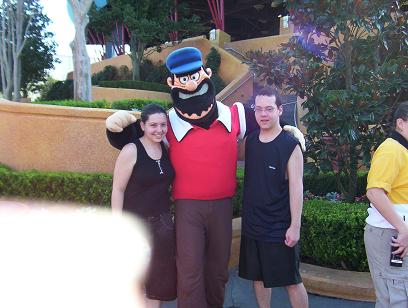 Danielle, Justin, and Bluto.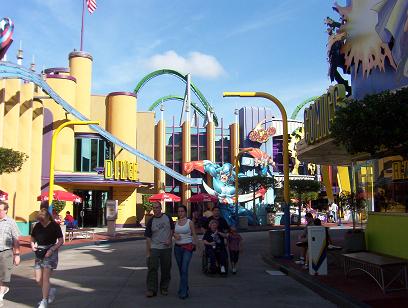 Marvel Land!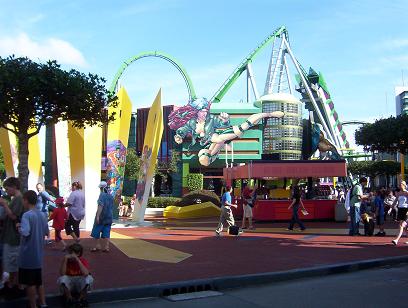 More Marvel Land... with The Hulk coaster in the background.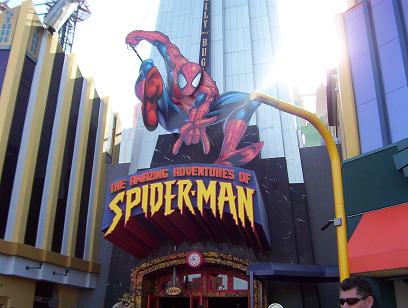 Spiderman!!! This ride ROCKED!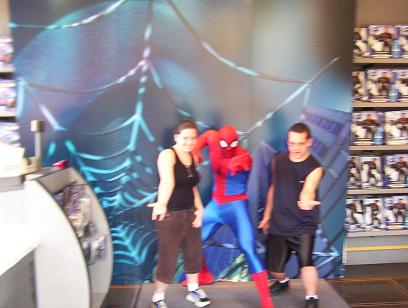 Danielle and Justin with Spidey! I swear, it was Shane "Hurricane" Helms under that mask.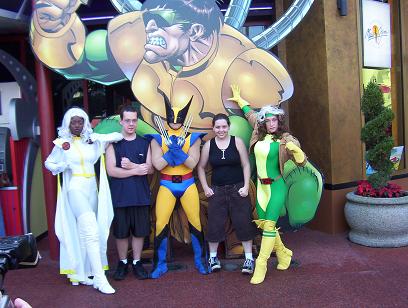 Danielle and Justin with the X-Men.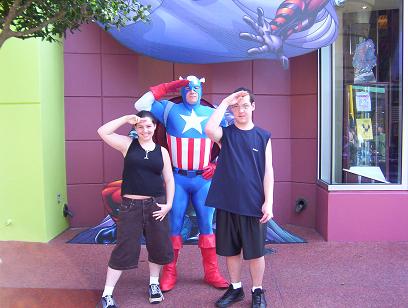 Yay Captain America! LOL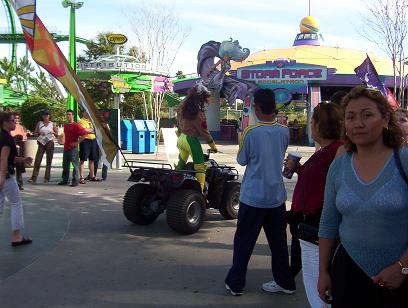 Spidey, the X-Men, and Captain America came out riding 4-wheelers.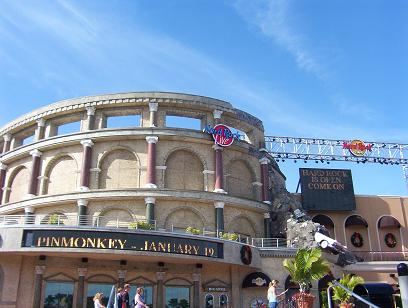 Hard Rock Live.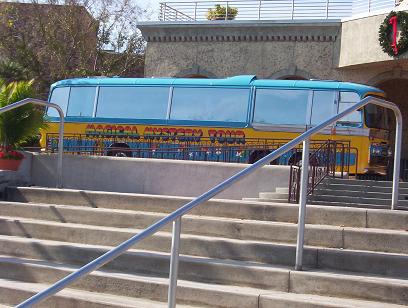 The Magical Mystery Tour bus.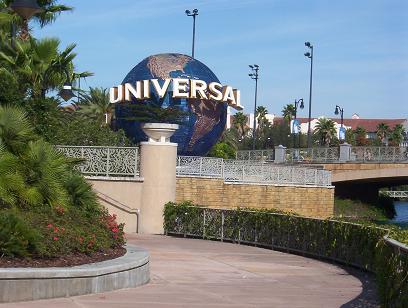 The Universal globe.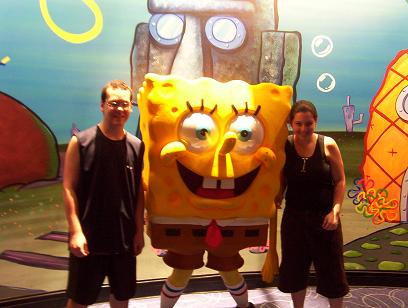 WHO LIVES IN A PINEAPPLE UNDER THE SEA? SPONGEBOB SQUAREPANTS!!!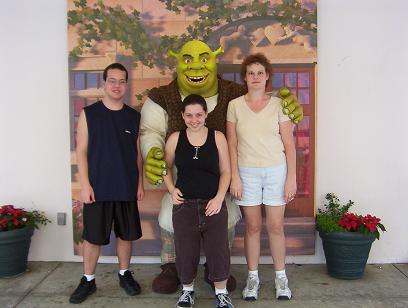 Justin, Danielle, and Sandy with Shrek.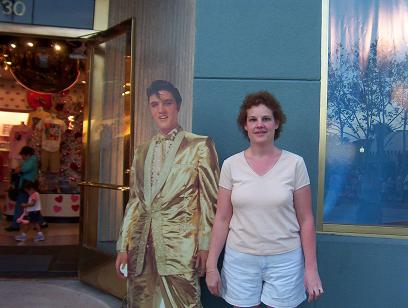 Sandy would NOT leave until we took her picture with the Elvis stand-up.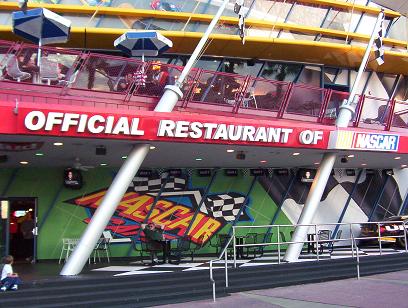 The Official Restaurant of Nascar.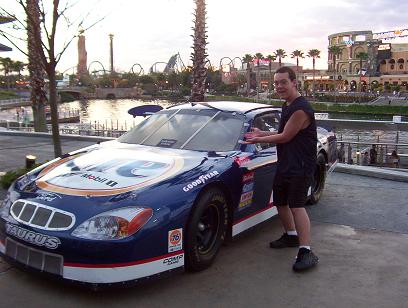 Justin showing off one of the Nascar cars.