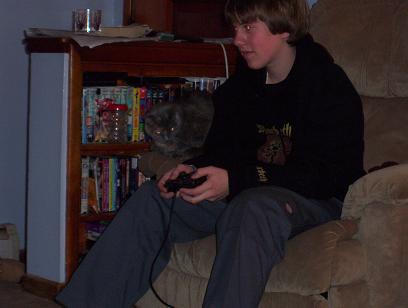 The infamous Bryan Taylor playing PS2... and Furball staring at his crotch.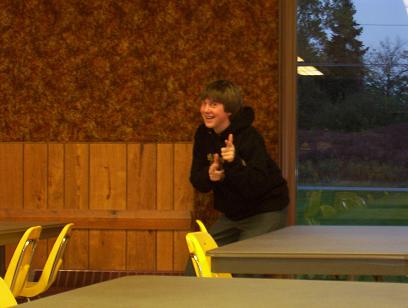 The infamous Bryan Taylor rubbing against the carpeted walls at the South Lockport Fire Hall.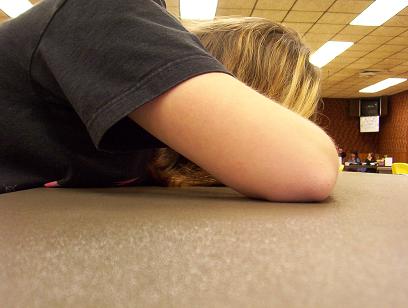 Manda DIE???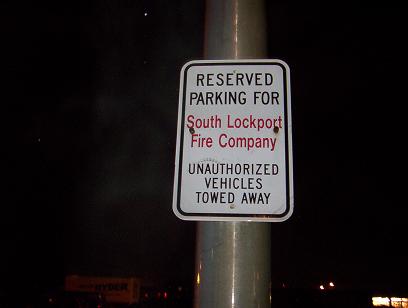 Yay parking lot signs.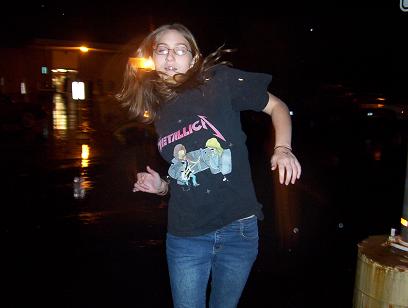 Amanda. Doing interpretive dance. In the parking lot. In the rain.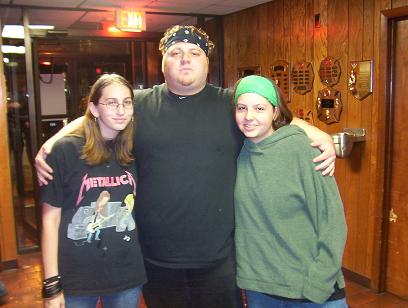 Amanda and Danielle with the ever-so-sexy Greg Karmha!!! (click for a modifed pic with speech bubbles)
Amanda and Pimp... Daddy... B!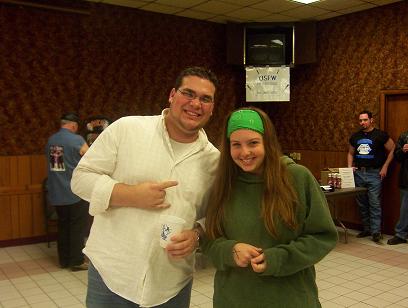 Danielle and PDB.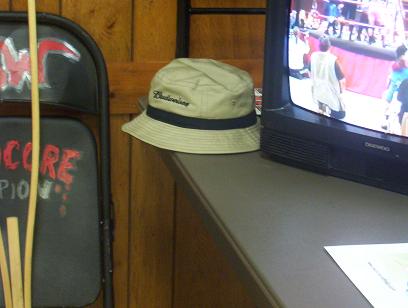 The bucket hat. Randy Walka DUN DUN.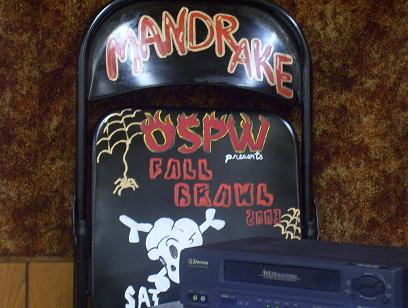 The chair Mandrake would have used in tonight's show had it not been cancelled.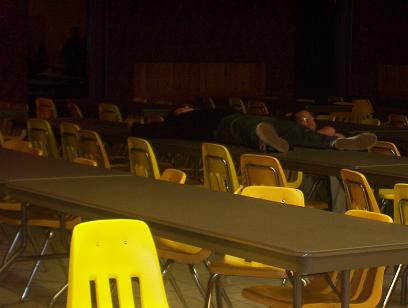 Bryan... getting comfy (?) on one of the tables in the South Lockport Fire Hall.